Summer Study Abroad Spain in La Coruña
Experience true Spanish immersion through our Summer Study Abroad Spain program!
Program Overview: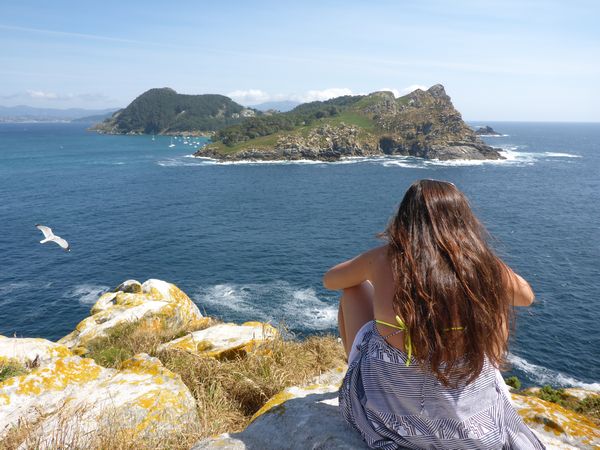 Our Summer study abroad Spain program offers a unique opportunity to live in the beautiful beach town of A Coruña. You will be fully immersed in the Spanish language and culture living and interacting with Spanish speakers daily. You have the option to study Spanish for academic credit, complete an internship at a Spanish organization in your field of study, or do both during a 5 or 10 week stay! We recommend this program for students who want to improve their Spanish quickly while experiencing authentic Spain. This program is open to beginners through advanced Spanish speakers.
Our former students share their experiences: Hailey from APU, Grant from Washington University in St. Louis, Reid from APU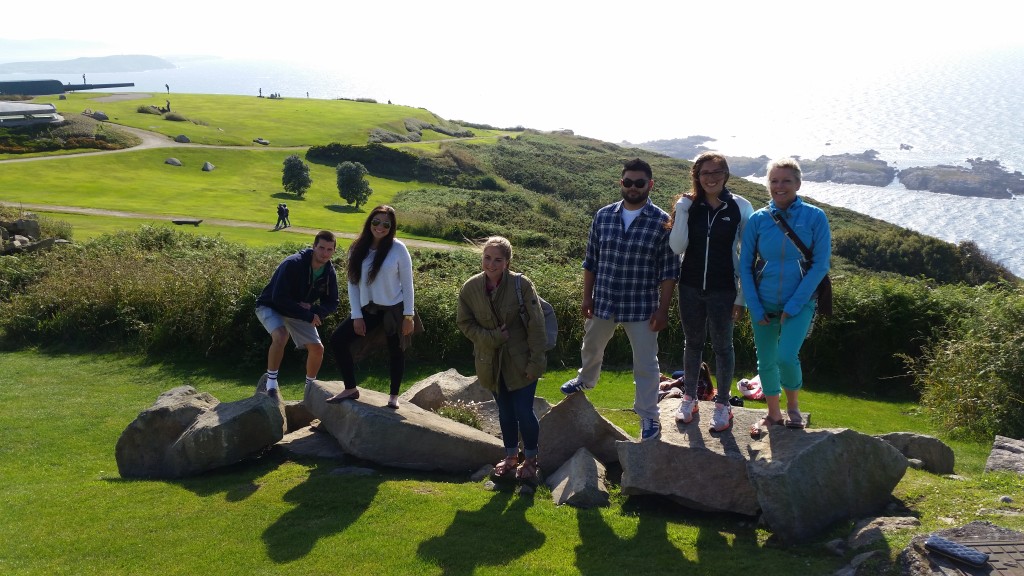 Why La Coruña? La Coruña is a breathtaking coastal city in the lush region of Galicia offering beautiful beaches, delicious tapas bars, fresh seafood, and lively nightlife! It's also one of the best cities in Spain to learn Spanish as it allows for complete immersion in the Spanish language. Beyond our group, it's very unlikely that you'll run into other English speakers. In more popular Spanish destinations, there are many English speakers which can make learning Spanish more difficult. Of course, you may still easily visit Barcelona, Madrid and other popular destinations around Europe on a budget during your free weekends by flight, bus or train. If you're looking for the best place to improve your Spanish while enjoying Spanish life on a student budget, La Coruña is the city to choose!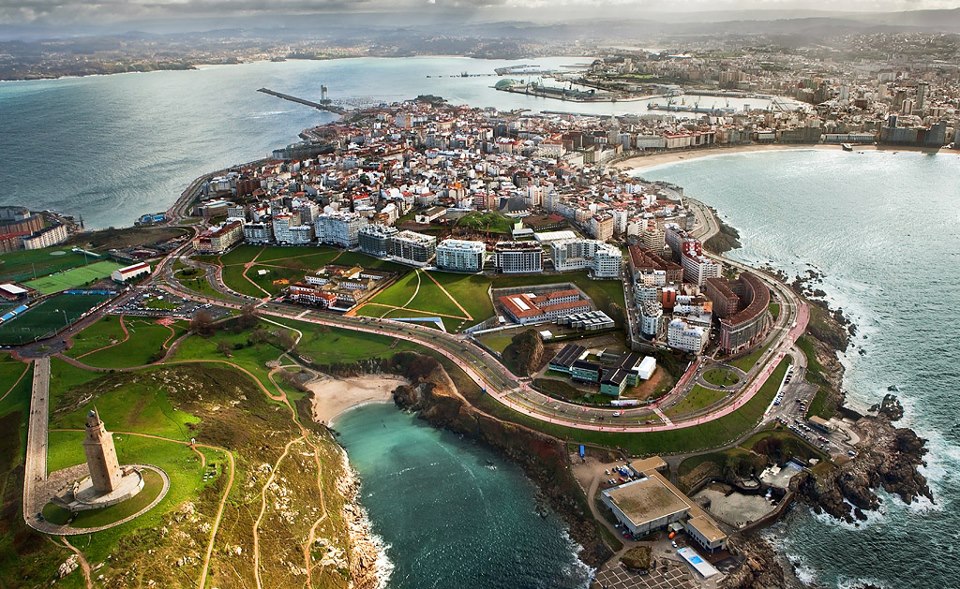 Program Options:
Choose to study, intern or do both over a 5 or 10 week stay.
Duration
Program Dates*
Program
Application Deadline
Program Fee*

5 weeks

June 11-July 15, or

July 16- August 19, 2017

6 semester/ 9 quarter credits of Spanish (all levels)

Summer 2017 deadline has past

Summer 2018 Deadline & Dates TBA

$3,995

10 weeks

June 11-August 19, 2017
12 semester / 18 quarter credits of Spanish (all levels)
$6,550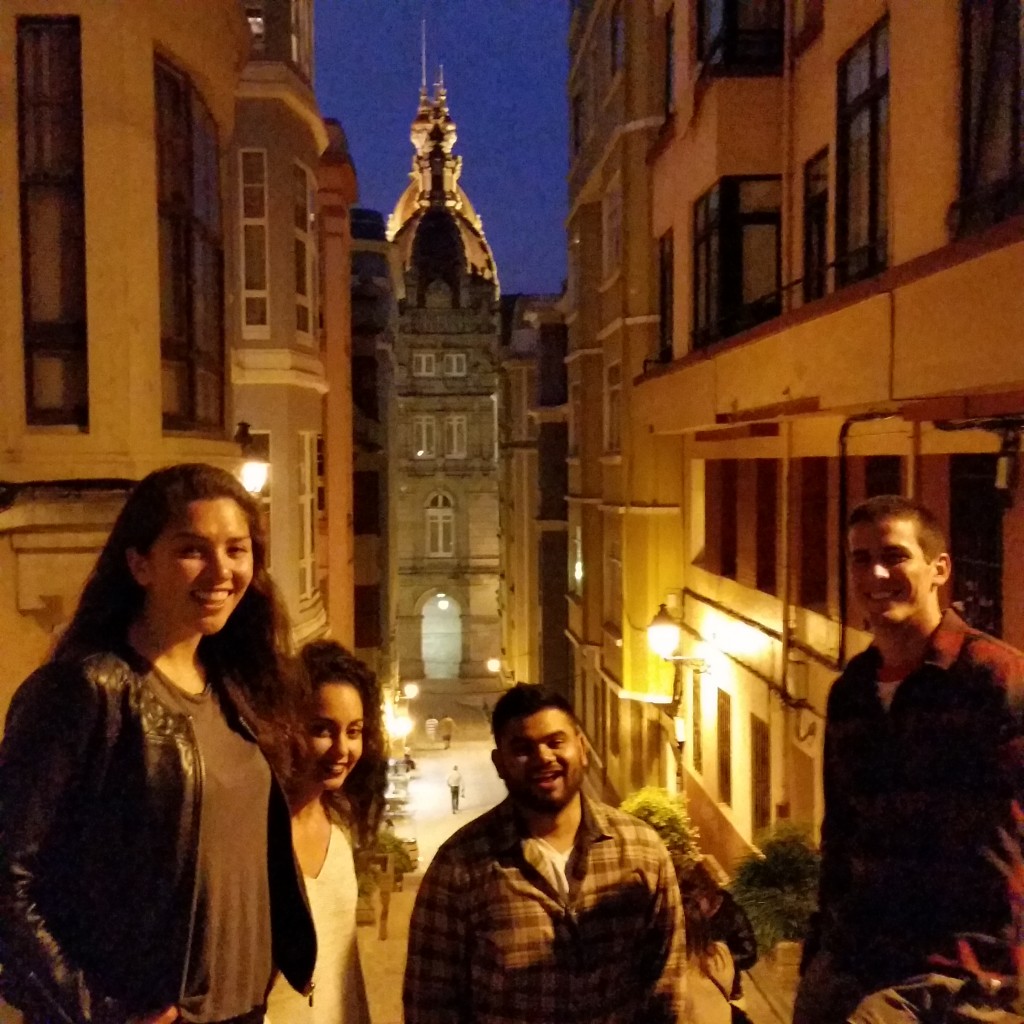 Course Options:
Spanish (all levels – from beginner through upper division)
Internship course (a wide variety of fields available – must have at least lower intermediate Spanish skills)
Professional Business Spanish (learn how to conduct yourself in a professional manner in Spanish.)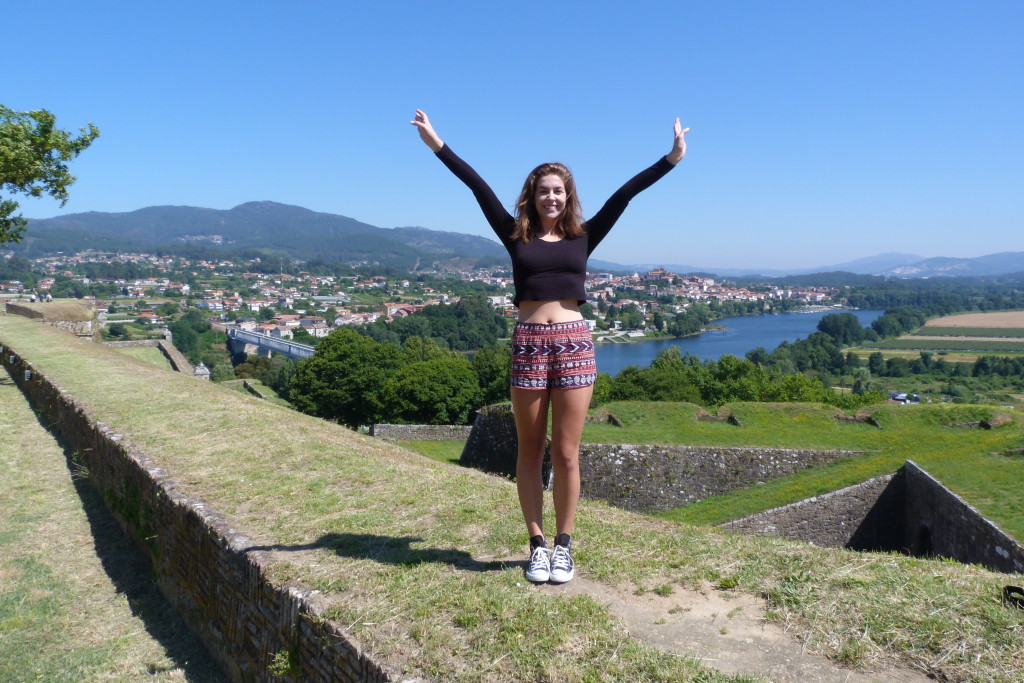 Program Fee Includes:
Tuition & transcripts from UDC (6-12 semester credits/units, 9-18 quarter units, or 5-20 ECTS depending on Program Option chosen)

Housing with Spanish speakers

International medical & accident insurance

Day trip excursions (e.g. Santiago de Compostela, Islas Cies, etc.)

Cultural Activities

24/7 local emergency contact

Local Program Director support
Welcome Orientation
Pre-departure support & travel tips
Certificate of course and/or internship completion
Program Fee Does Not Include
Airfare

Transportation to/from class/internship bus fare info here

Transportation to/from the airport (may take taxi or bus)

Application Fee (non-refundable)

Meals (Meal Plan may be purchased separately)
(Optional) Extended Stay: You may prolong your stay by arriving early or staying longer for an additional fee.
(Optional) Travel & Trip-Cancellation insurance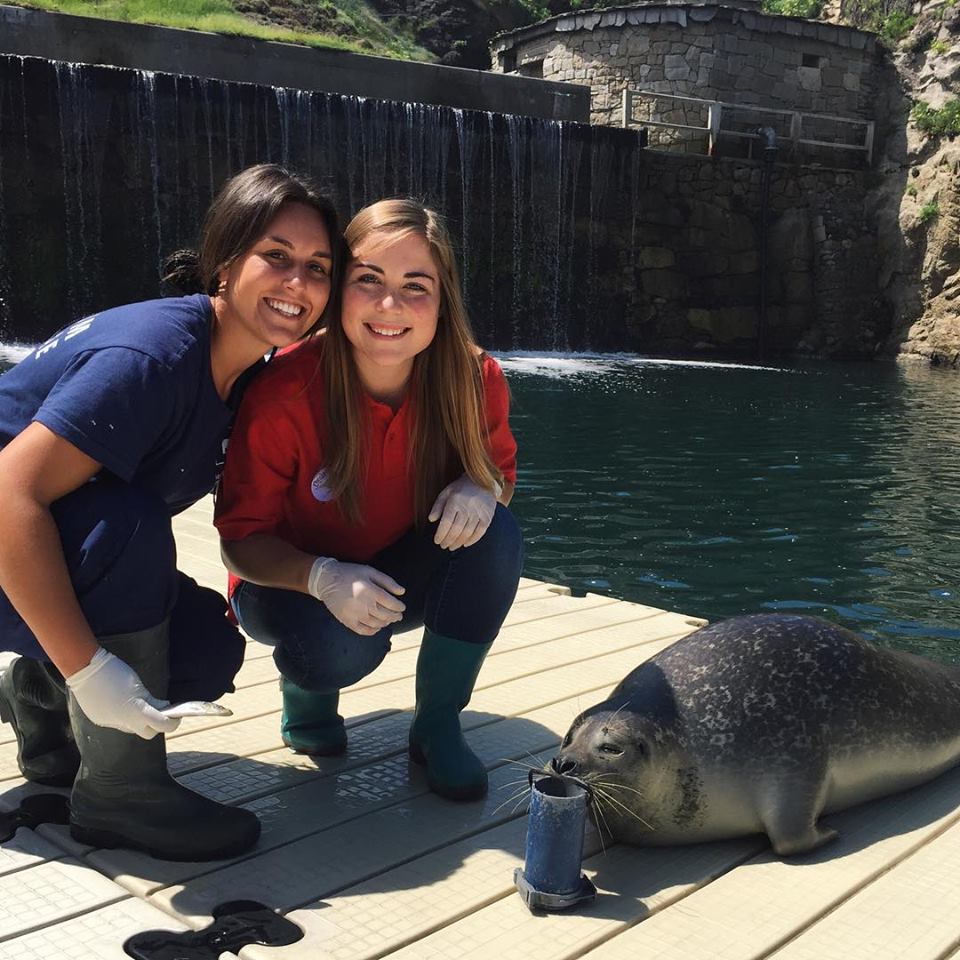 Requirements
Age: 18+ (Exceptions may be made on a case by case basis. Please email info@LinguisticHorizons.com if you are under 18.)
You must have a valid passport for at least 3 months beyond the planned period of stay to travel to Spain. You also must have a return airline ticket. United States Citizens do not require a visa for stays of less than 90 days. For more important details visit: Spain and Andorra Country Specific Information. It is the responsibility of participants to obtain the correct travel documents.
Must complete the application process below.
Airfare: Participants are responsible for making their own flight arrangements. Student fares are available here. We recommend you plan to arrive 2 days before the program start date to allow time to settle in and adjust to the time change. Note: In the unlikely event the program is cancelled, Linguistic Horizons does not accept responsibility for any airfare cancellation fees incurred.

Taking class outside in Coruna!
Application Process
By Application Deadline:
Once you've completed your application, we will review it. Within two days of submitting your completed application we will let you know if you have been accepted into the program. Upon acceptance, if you would like to secure your spot in the program, we will need a $500 deposit (applicable towards the program fee).
Make Program Fee Payments on time. Choose a Program Fee Payment Plan Option (as described below). Program Fee is due in full by April 1, 2017. Payment Plans Available upon request.
Email a copy of your passport, flight itinerary and signed waivers to info@LinguisticHorizons.com
Should you need any help with the application process, please do not hesitate to contact us: info@LinguisticHorizons.com
*For U.S. Citizens: If you do not have a valid passport already, you must apply for one or renew your old U.S. Passport. This can take up to 3 months for processing and delivery; although, for an additional fee you can request an expedited passport. More info here
*For citizens of other countries, you should check with your local Spanish Consulate if you are required to obtain a visa.
Program Fee Payment Plan Options
Please click here for methods of payment. We are happy to work with you to design a payment plan that works for you. Here are some pre-designed options.
Option 1: Pay the Program Fee in full upon acceptance into the program.
Option 2: Choose to make equal monthly, biweekly or weekly Program Fee Payments. With the final payment due April 1.
Option 3: Make three equal monthly payments towards the program fee due February 1, March 1 and April 1
Option 4: Email us info@linguistichorizons.com and propose a customized alternative payment plan that works for your budget.
Determining Your Language Level
Linguistic Horizons will determine your language level in three phases. First, we will consider any coursework you've completed to date. Next, we will consider your DIALANG test results. The DIALANG test will indicate your level according to the Common European Framework of Reference for Languages (CEFR). Finally, we will schedule a Skype interview to assess your conversation skills.
Apply Now