Study Abroad in Spain – Semester Program
Study Abroad in Spain through Linguistic Horizons during the academic year for a semester or full academic year. Apply Now or Request More Info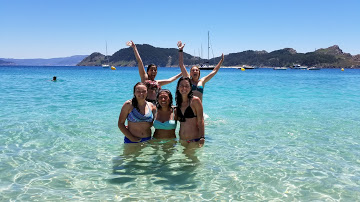 Program Overview
Study abroad in Spain! This program offers participants the opportunity to substantially improve their Spanish while studying abroad in "off the beaten path" La Coruña, Spain. Choose from a variety of subjects and study alongside Spanish students at the Universidade Da Coruña, in La Coruña, Spain during the academic year.
The majority of courses are taught in the Spanish language. We encourage our students to enroll in these courses for the best results in Spanish language improvement. Some courses are also taught in English for those who do not feel comfortable studying in Spanish.

To help prepare students for the semester in Spain, Spanish courses are available at the beginning of each semester. For those who prefer to focus on studying Spanish prior to beginning the fall semester, we offer Spanish language classes during the summer for all levels.
Additionally, students with at least B1 level, intermediate, Spanish may opt to add an internship to complement their study abroad experience.
Former student, Ecco shares her experience in Spain!
Program Dates:
Spring Semester 2020: January 26 -June 9, 2020* – Application deadline:

Now accepting late applications
Fall Semester 2020: September 2020-January 2021 Application deadline:

February 1, 2020
Academic Year 2019/2020: September 2020 -June 2021* – Application deadline:

February 1, 2020
*Option to extend until July 18*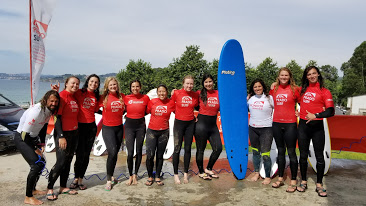 Program Fee: $11,950* (semester) or $19,995* (year)
*Pricing subject to change due to foreign currency fluctuations.
Included:
Tuition (Courses available in a variety of fields)
Intensive Spanish language courses (Beginner to Upper-Intermediate)
Internship Placement (Optional)
Advising Services
Housing in the city center with Spanish speakers
International Health & Accident Insurance
Transcripts from the Universidade Da Coruña
Assistance with navigating the procedure for requesting transferable credits at your home institution.
24/7 local emergency contact.
Cultural Activities (e.g. Welcome Spanish dinner, tapas tours, Galician queimada ceremony, etc.)
Day trip excursions (e.g. Santiago de Compostela, Islas Cies, Galician Villages, etc.)

Not Included:
$95 Application fee (Non-refundable)
Visa Fees – check with the nearest Spanish Consulate for details
Airfare
Spending money
Bus fares
Extra excursions & activities (may be purchased separately)
Meals (Meal Plan for lunches on campus may be purchased separately)
Transportation to & from airport
Program Requirements: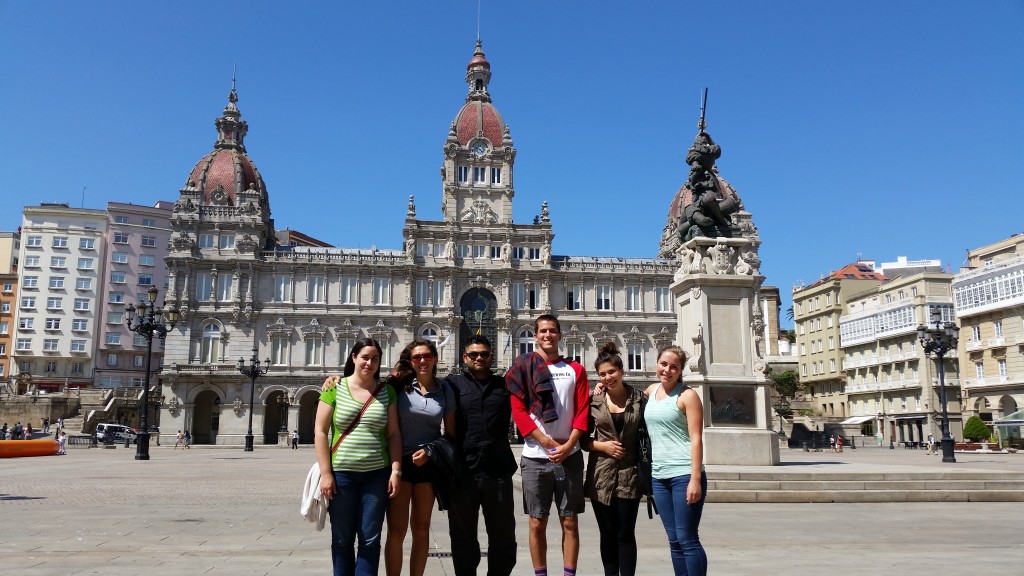 Fields of Study:
Courses are available in a wide variety of fields. Below, we have listed these fields. Those fields offering courses in English are indicated with an asterisk * symbol.
Science: Biology*, Chemistry*
Health Sciences: Nursing, Occupational Therapy, Physiotherapy*, Podiatry, Speech Therapy*
Social Sciences and Legal Studies: Audiovisual Communication, Business Studies*, Business Administration*, Early Childhood Education*, Economics*, Industrial Relations and Human Resources, Law*, Primary Education*, Social Education, Sociology, Sports Science and Physical Activity, Tourism
Engineering & Architecture: Automation & Industrial Electronics Engineering, Architecture*, Civil Engineering Technology*, Computer Engineering*, Electrical Engineering, Industrial Technology Engineering, Marine Engineering, Mechanical Engineering, Nautical Engineering and Maritime Transport*, Naval Architecture & Ocean Engineering, Public Works Engineering, Technical Architecture, Engineering in Industrial Design and Product Development
Arts and Humanities: English Studies: Language & Literature*, Galician & Portuguese Studies: Language & Literature, Humanities, Information & Documentation, Spanish Studies: Language and Literature
Application Process:
By the application deadline indicated above, please follow the application process described here.
Placement Process:
1) Upon provisional acceptance, you must submit your first Program Fee payment of $2,000 to secure your spot. This payment will allow us to issue the official letter of acceptance you will need to apply for your student Visa at the Spanish Consulate.
2) Pay Program Fee Balance by July 1 for fall semester and academic year participants or by November 1 for spring participants. Payment Plans Available upon request.