Europe Internships

Through our Europe Internships program, we arrange internships based on the intern's learning objectives and the needs of our partner host organizations. We present our candidates in a professional manner appropriate to the local culture, and do the work associated with securing each candidate a customized internship abroad.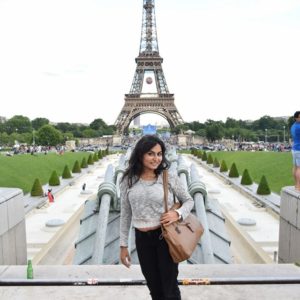 Europe Internships Destinations
Germany
France
Portugal
Italy
UK
To Apply:
3-6 months before desired start date:
Complete an online application
Email your CV (you may use this template if you like) and letter of motivation (in Word .doc or .docx format) and professional picture to intern@LinguisticHorizons.com Tip: the letter of motivation should explain what you are looking for in an internship, why you would make a good candidate and any requirements you may have.
Pay the $95 Application Fee
Once we've received steps 1 -3, we will contact you to schedule a Skype or telephone interview to discuss your candidacy and go over the placement process.
Program Fee:
4-8 Week Internship Program Fee: $1,855*

9-11 Week Internship Program Fee: $2,185*

12-21 Week Internship Program Fee: $3,025*

22-26 Week Internship Program Fee: $3,555*
Requirements:
Must be at least 18 years old

You must contact the nearest consulate or embassy of the country of destination to inquire about any visa requirements. If you need anything from us to secure the visa, you must communicate that to us before paying us the internship deposit. While we can share information about visa procedures based on our experience, it is important to understand that we are not legal experts. Visa requirments can change and vary. Your best source of visa information is the nearest embassy of your destination country.
For some countries, you must be currently enrolled as a university student in order to do an internship (e.g. France)
In other countries, you may be a current student or recent graduate within 1 year of graduation date (e.g. UK).
The UK requires that interns of non-EEA countries apply for the Tier 5 visa which requires paying for third party visa sponsorship in addition to a visa fee to the UK government.
Your internship must relate to your field of study
Knowledge of the local language is recommended but not necessarily required. If you do not speak the language of the country you are applying for; we may be limited in our ability to place you in your ideal role.
Europe Internships Program Fee Includes:
A professional internship placement customized per the requirments communicated to us in the application process.
Editing of a professional country specific CV (resume) and cover letter.
Pre-departure support
Assistance with travel bookings & student discounts. For discounted student flights see here.
Assistance with finding housing as needed
Comprehensive international medical, accident & political evacuation insurance
Post-internship assistance with highlighting your experience on both your international CV and US-style resume
Assistance with getting documents completed for home institution credit as necessary
Supporting you with the visa process as required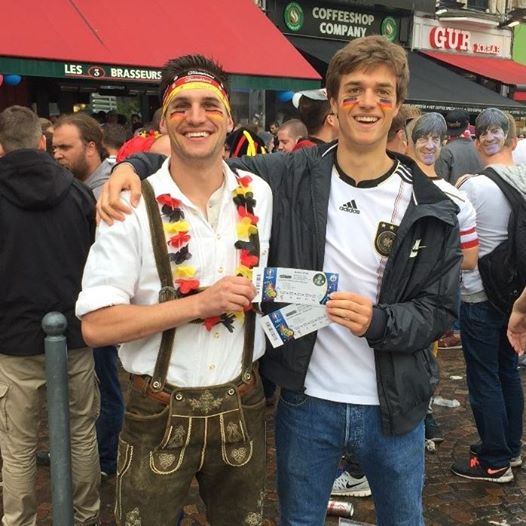 Does Not Include:
Spending money for day to day expenses
Accommodation or meals
Airport pick-up
Optional additional travel insurance
Passport & visa fees (Visa fees may or may not be required. This will depend on your country of citizenship and country of destination).
Visa sponsorship (When needed. i.e. all non-EEA citizens will need to pay for visa sponsorship for interning in the UK.)
Optional Add-ons:
Intensive foreign language courses according to your level (pricing varies according to city and length of course)
Prearranged housing (pricing varies depending on city and accommodation type)
Insurance extension should you decide to travel after or beyond your internship period.
*Note: All USD amounts are subject to change up until the due date based on fluctuations in foreign currency exchange rates.
Placement Process:
The placement process begins after you've completed your application.
Step 1: Interview with Linguistic Horizons to discuss candidacy by phone.
Step 2: We conduct a search to find potential internship matches based on your profile and internship requirements.
Step 3: Within 2-4 weeks, we will inform you via email of whether or not we are able to accept you into the program.
Step 4: If you are accepted and would like to move forward, you will need to submit:
A $500 deposit (10 weeks or less internship) or $700 (11 weeks or more internship) within 7 days of acceptance (which goes towards the total program fee and is refundable subject to our terms and conditions described in the internship agreement) and
A signed internship agreement
Once we've received the deposit and the internship agreement, we will begin working directly with our partner companies to secure your customized placement in line with your requirements.
Step 4B: This step only applies for those going to the UK for citizens from outside the EEA. You will start your application for Tier 5 visa sponsorship. This will require a payment of $775 USD (or £590 GBP) and a visa fee of £230 GBP.
Step 5: Within 6-8 weeks of receiving the deposit and agreement, we will contact you to confirm that an internship placement matching the terms agreed upon has been confirmed.
Step 6: Next, to secure the placement, you will pay the remaining program fee balance (minus the deposit paid).
Step 7: Then, we will send you the full details of your placement in writing and signed by your host company.
FAQ:
Are the Internships paid? Usually not. In very few occasions, a company may offer compensation. 90% of the roles are unpaid. In our search, we do not filter based on compensated versus unpaid internships.
Do I need a visa? This depends on your country of citizenship, destination country and length of stay. If you do need a visa, it is your responsibility to let us know what you need from us to help support you in the visa application process. Ultimately, securing a visa is your responsibility. We recommend contacting the embassy or consulate for your home country in the country of destination to inquire about visa requirements. We can of course share our advice based on experience; however, we are not legal experts and it is always best to consult with the embassy of your country of destination.
What are the typical average housing costs? This varies by destination and housing type. Below are estimated weekly costs in the local currency. Keep in mind some housing options will require a security deposit.:
Germany & Portugal: 75-200 euros/week
France: 100-250 euros/ week
Italy: 85-230 euros/week
The Netherlands: 95-250 euros/week
Italy: 85-230 euros/week
UK: £70-230/ week
How can I find housing? There are a number of ways to find housing abroad. We recommend trying Study Abroad Apartments (use Promo Code: LHAbroad to receive a 5% discount) or Airbnb. If you need help, please contact us.
To calculate the currency as compared to yours see here. Keep in mind, foreign currency rates fluctuate.