The thought of traveling alone might excite you, freak you out, or both; but, there is no need to stress. You can do this! I have compiled a list of travel tips for traveling alone. I followed all of these travel tips on my first solo trip to Spain.
1) Know the basics
Before you go, it's a good idea to register with your home country's travel program. US citizens and nationals have access to the STEP program for example. Keep up with the current news of your destination and check the Department of State website for any potential travel warnings or tips. Knowing basic information about the country is important. Awareness of the country's background, current events, health risks, and potential future occurrences is a great way to realistically prepare yourself.
2) Knowing the language
In my first experience traveling alone, I had been studying the language for many years. If you haven't been studying the language of your destination, have no fear! There are so many translation applications and resources you can access. For example, you can use the Google translate app and download the language you'll need to use while offline. If you do not have access to those tools while traveling, prepare by looking up basic greetings, directional words and phrases, and food names before you go. I recommend keeping important words and phrases in a notebook with you to reference when needed. If you have time and interest, try Pimsleur lessons on Audible!
3) Getting city specific information
After you've done your general travel research, dig a little deeper. Knowing the city's public transportation system, how much money you'll need to get around, and numbers for emergency services is important. Find your city's tourism website and read up on useful local information.
4) Travel documents required
You can't travel around the globe without a passport. Additionally, you may need visa or an other extra documentation to visit the country or countries on your itinerary. When you know which documents your country requires for entry and acquire them, make physical and digital copies. In some cases, you don't need to carry your physical documentation around with you all the time. Nonetheless, I recommend always keeping a copy in your wallet just in case.
5) What to pack?
Other than clothing and basic necessities, pack a first aid kit, hand sanitizer, and any necessary prescription medicines. Make sure you have enough of what you'll need to last the entire trip or you may find yourself struggling to find an equivalent in a foreign place. Also, buying an adapter that you can use in the different countries you visit is key.
6) When you arrive
Now that you are there, be observant and use your best judgement. It may be easy to get caught up in the new wonderful places you visit; but, this isn't your home country. It's important to look out for yourself. In some cases, putting your cell phone away will help you be more aware of your surroundings, even if it may be hard to do.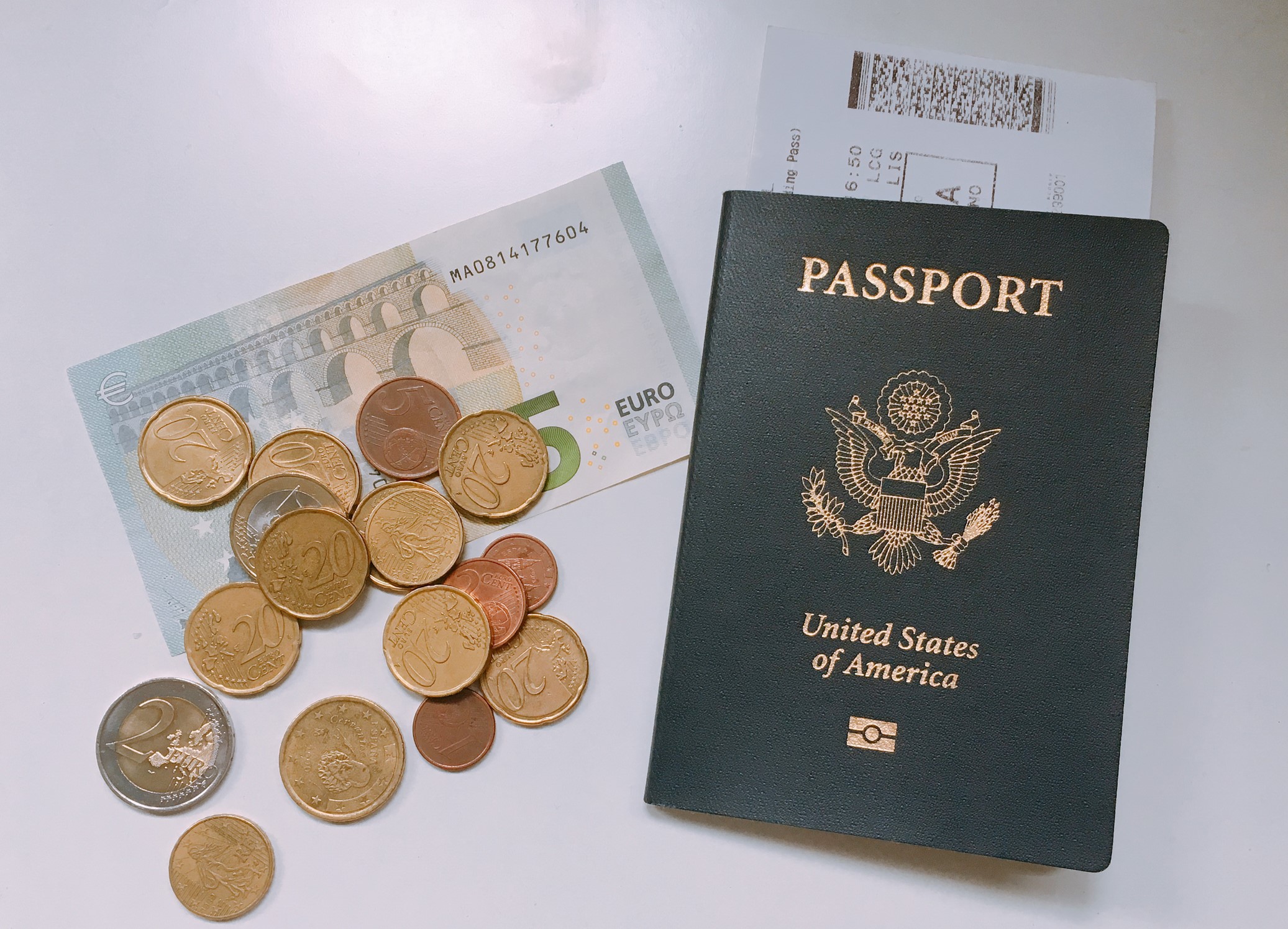 7) Protecting your valuables
Keeping your valuables safe is very important when traveling alone. Your camera, phone, and money are just a few examples of items that can be easily pick-pocketed. Buying an anti-theft pouch is a great purchase to make before traveling solo. It can be placed in your bag, or on your person to prevent theft. Making sure your bag is zipped shut and your items are stored in a place that is hard to access for others will help keep your belongings safe. Having a padlock with you is also great idea to keep your bag locked. This is also useful to keep your stuff locked up while at hostels.
8) Traveling on a budget
There are a few great tools for finding student discounts as well as comparing pricing for flights. I like to use Skyscanner to compare flights across various airlines and Student Universe to look for student discounted fares.
Accommodation is another thing that can add up. If it's for a short term trip you can look for hostels on Hostelworld or Booking. Often time, if you wait until the last minute, there are discounted last minute deals! You just have to be aware that doing so could also mean no or limited availability if it is high season in your destination. For longer term accommodation, we recommend checking Study Abroad Apartments or Airbnb.
Also, be aware that the currency conversion rates change throughout the day. To stay on top of the current exchange rate, install the currency calculator app.
Traveling by yourself for the first time can be intimidating. Be brave, alert and enjoy it! I hope these travel tips will help you feel a little more prepared on your adventure into the unknown!
Get started with traveling abroad through a Linguistic Horizons internship or study abroad program!
About the Author
Emily Vihonsky is an International Business student at San Diego State University. She is passionate about the Spanish language and travel! Currently, Emily is interning with Linguistic Horizons and is looking forward to helping other students achieve great experiences abroad.