There is so much to love about the city of A Coruña! It was hard to narrow down my favorite places; but, here are my top 5.
Playa del Orzán
Being the closest to my apartment, Playa del Orzán was the one beach that my roommates and I frequented most. It was easy to find myself here a couple times a week to study, relax, or get some sun!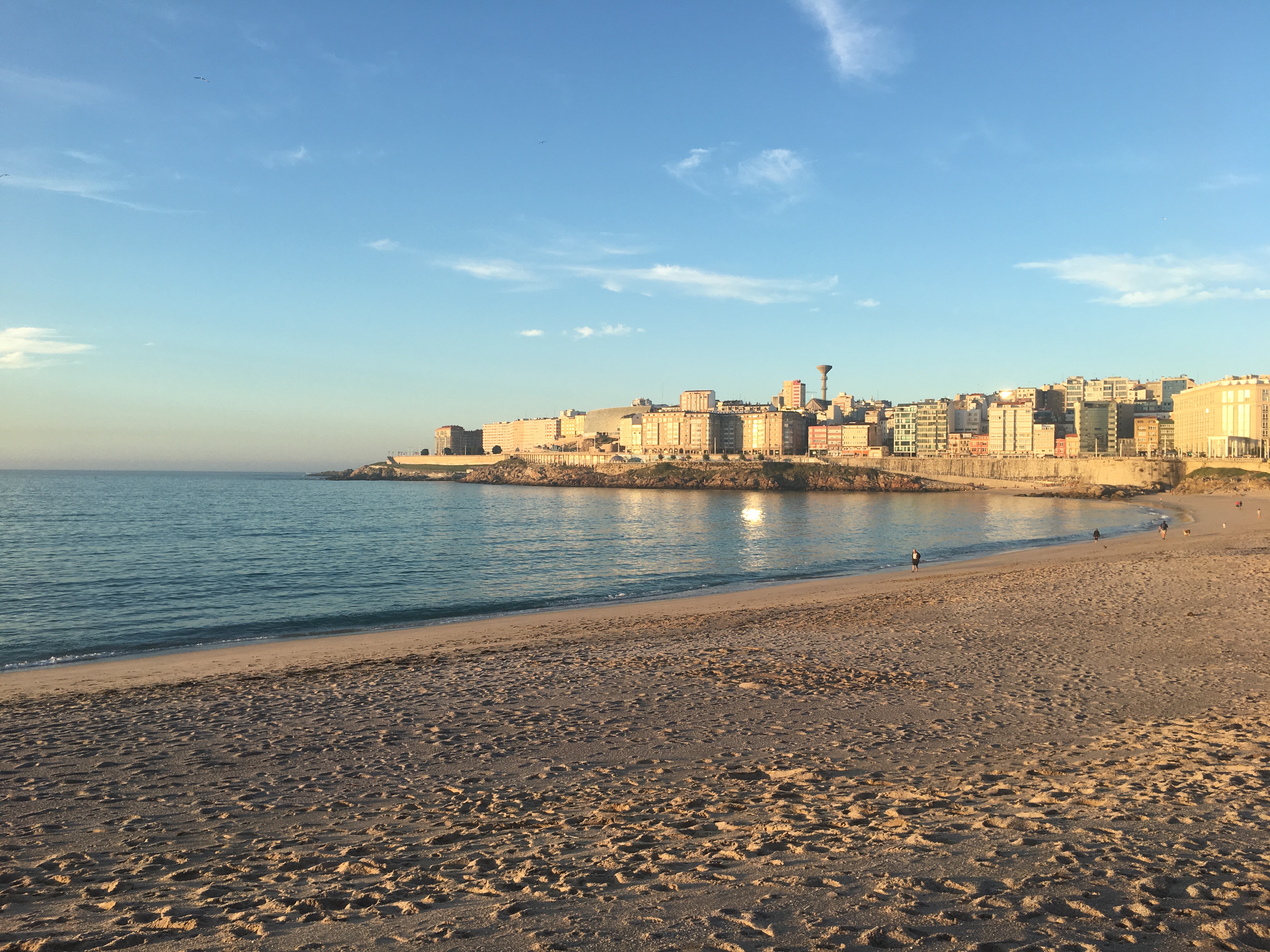 Café Universal
Café Universal is one of my favorite cafes in the city! I was lucky enough to have this cafe right outside my front door. I would visit at least once a day to get my coffee fix with a café con leche. The atmosphere combined with the kind workers made it a perfect place to study and catch up with friends.
Torre de Hércules
This beautiful lighthouse was one of the first city features I fell in love with before traveling to A Coruña. Climbing up the 234 steps to the top will give you the best views in the city. If you're not up for the climb, you can relax on the small beach beside it or hike around it to enjoy the ocean views.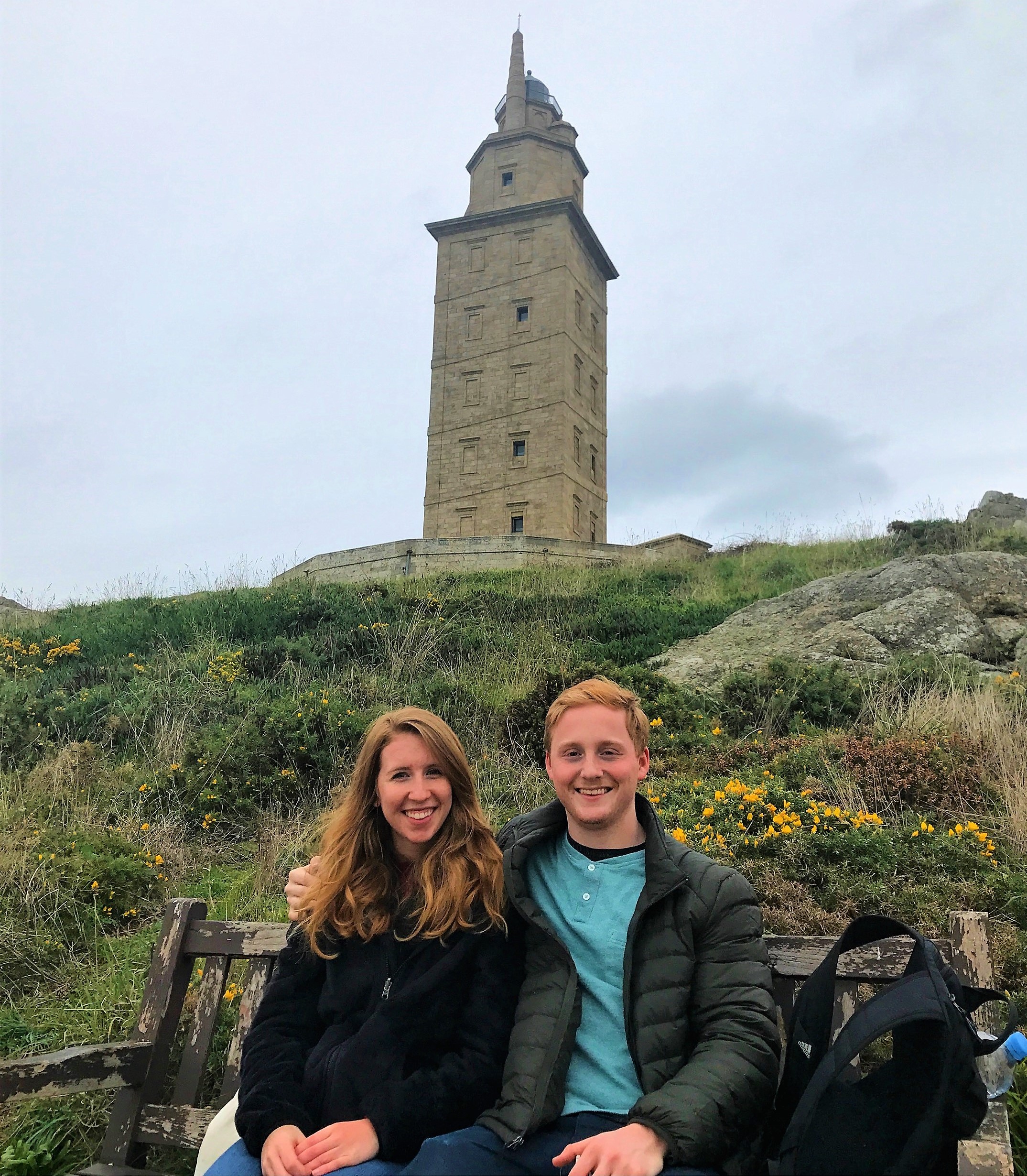 Jardines de Méndez Núñez
These gardens were one of the places I explored during my first days in A Coruña. From the beautiful plants and flowers to the historic statues that tell the stories of the gardens, this place is great to sit, read, or take a stroll during your siesta.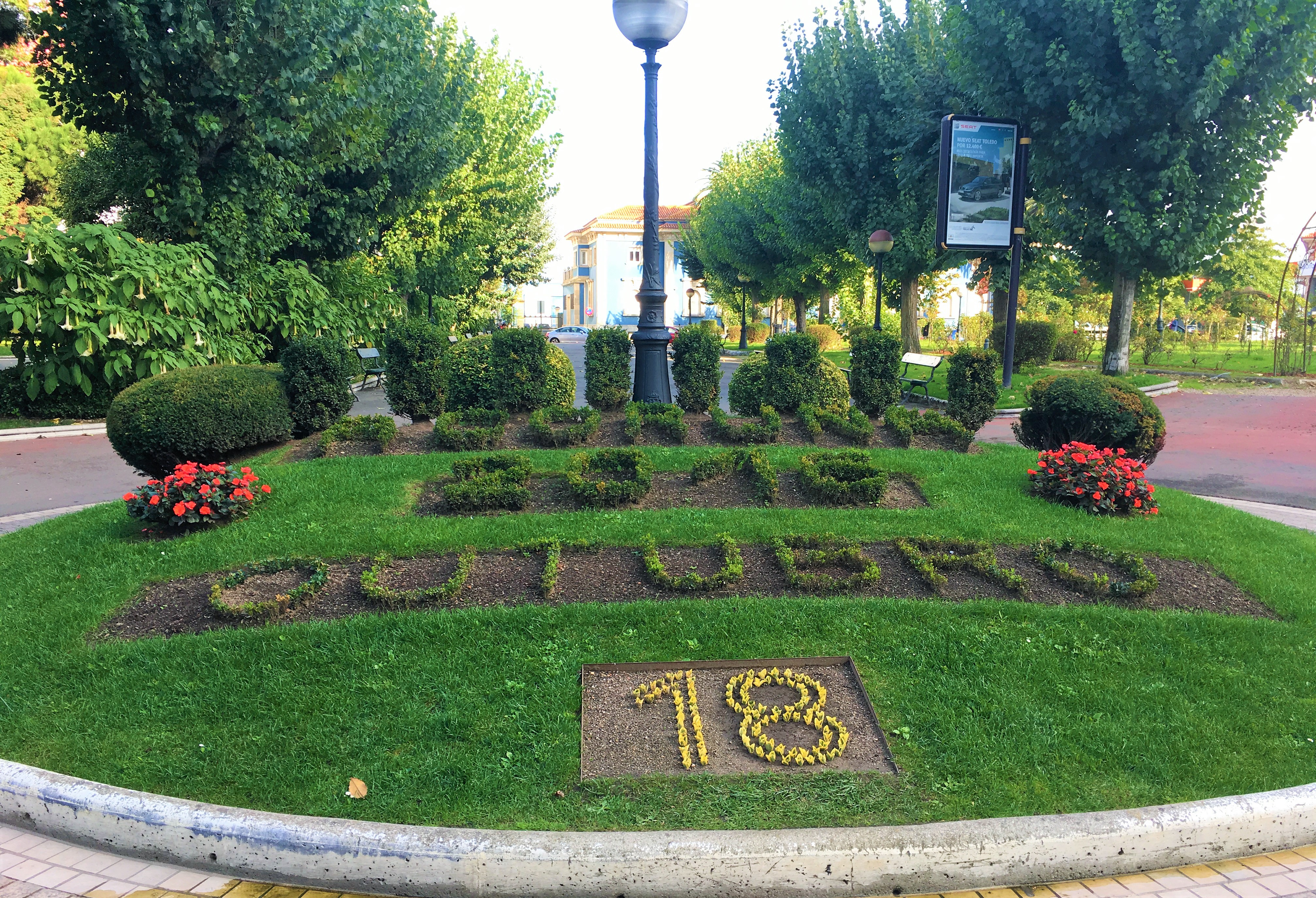 Parque de Santa Margarita
My roommates and I would frequently take a Sunday stroll through this beautiful park. It is a perfect place to have a picnic and sit beneath the trees. La Casa De Ciencias, a small palace that is now a science museum, is located within the park.
There are so many more places I could add to this list of my favorites; but, these are my top 5 favorite places to visit in A Coruña. Experience these places for yourself when you study abroad or intern abroad with Linguistic Horizons! Summer programs for studying Spanish or interning in A Coruña are available as well as a semester/ academic year program.
About the Author
Emily Vihonsky is an International Business student at San Diego State University. She is passionate about the Spanish language and travel! Currently, Emily is interning with Linguistic Horizons and is looking forward to helping other students achieve great experiences abroad.