Intern in the Sacred Valley of the Incas
Intern in your field
Experience Machu Picchu & Cusco
Live in the Sacred Valley of the Incas
Hike in the Andes
Gain valuable international experience
Improve your Spanish
Learn about the Peruvian Culture
Enhance your resume
Broaden your horizons!
Duration, Dates & Program Fee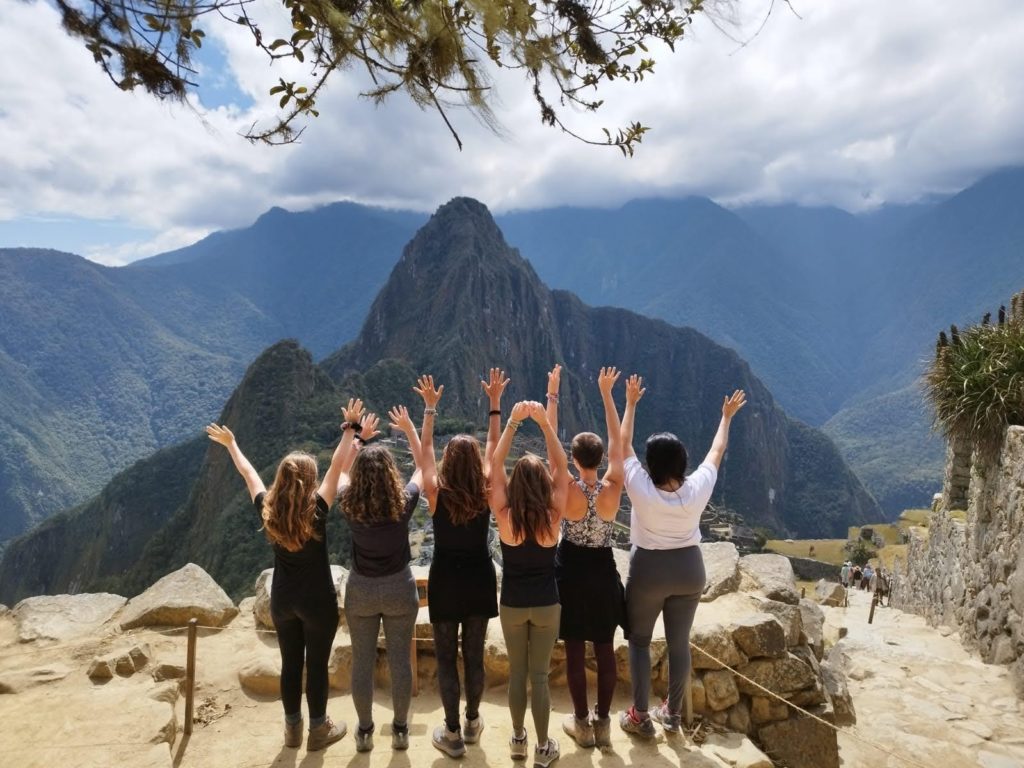 We hold regular group trips according to the US Academic Calendar during Summer, Winter Break and the Academic Year for our internships in Peru. Other dates are possible. Please email us if you're interested in other dates. intern@LinguisticHorizons.com
| | | |
| --- | --- | --- |
| Program Start Date | Term | Application Deadline |
| December, January, February | Winter | September 15th |
| March, April, May | Spring | December 1st |
| June, July, August | Summer | February 1st |
| September, October, November | Fall | June 1st |
| Custom Dates | | Contact us for special date requests. |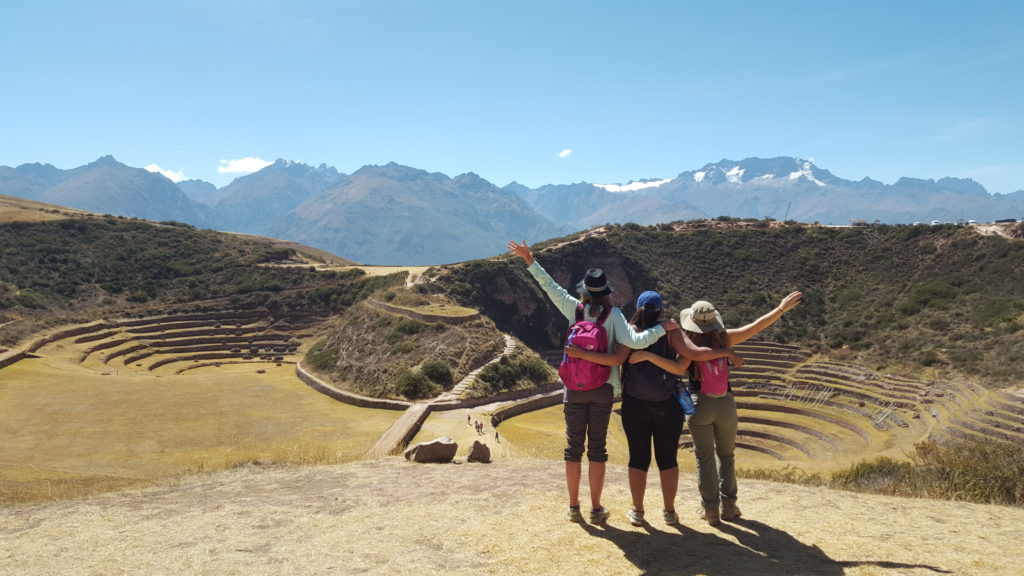 Internships in Peru – Program Description
Our interns have the unique opportunity to experience authentic Peruvian life and work directly with the local people in the Sacred Valley of the Incas.
Based on your learning objectives, your university requirements, and the local host organization's goals, we design a customized voluntary internship or volunteer experience for you in the Sacred Valley of the Incas.
We custom design internship projects, for all majors. Scroll to the bottom for ideas on potential project areas.
Read about former student experiences here: Shauna Bell from SDSU, Shalaya from St. Mary's College, Alfredo from CSULB & Sarah from Fort Lewis College
| | |
| --- | --- |
| Duration | Program Fee (USD) |
| 2 weeks | $2,795 |
| 3 weeks | $3,195 |
| 4 weeks | $3,695 |
| 5 weeks | $4,095 |
| 6 weeks | $4,860 |
| 2 months | $7,970 |
| 3 months | $9,570 |
| 4 months | $11,470 |
| 5 months | $13,550 |
| 6 months | $15,450 |
| Custom | Contact us for a customized quote for another duration or a group. |
Internship in Peru: Requirements
Included
Pre-departure support
International Health & Accident Insurance
Welcome orientation on-site
Welcome acclimatization hike
24/7 local emergency contact & program coordinator
Customized Internship

Guidance by a professional mentor in your field (as available).
Project assignments designed to meet your learning objectives and support the local organization's goals.
Letter of Recommendation (Provided based on performance.)
Internship Evaluation Report (Upon request.)
Resume review (Feedback and tips on how to present your internship on your resume.)

Accommodation: Housing (shared room & bathroom). Private room may be available upon request for an additional fee.
Meals: Meal Plan with breakfast everyday and lunch or dinner from Monday to Friday (except on departure, arrival & free travel weekend days.)
Transportation

Airport pick-up & drop-off to/from Cusco airport
Transportation expenses within the Sacred Valley and to/from Cusco (as required for your internship)

Day Trips & Cultural Activities

Cultural activities
Guided hikes
Not Included
Round-trip flight to Cusco (Student fares are available here). The sooner you book, the cheaper the flight will be!
Extra travel, extra meals on free days, miscellaneous expenses (beyond those described above)
Spanish or Quechua classes available for an additional charge upon request.
Trip to Machu Picchu. Participants may purchase the Visit Machu Picchu package upon request. This includes: round-trip transportation to train station, round-trip train ticket, bus to archaeological site, guide, Machu Picchu entrance & Huayna Picchu or Machu Picchu Mountain entrance if available at time of booking.
Optional add-on trips to Arequipa, Colca Canyon, Nazca Lines, Puerto Maldonado, Lima, Puno, Lake Titicaca, or multi-day treks, available upon request.
Traveler's insurance (optional).
Application Process
By the application deadline indicated above, please follow the application process as described here.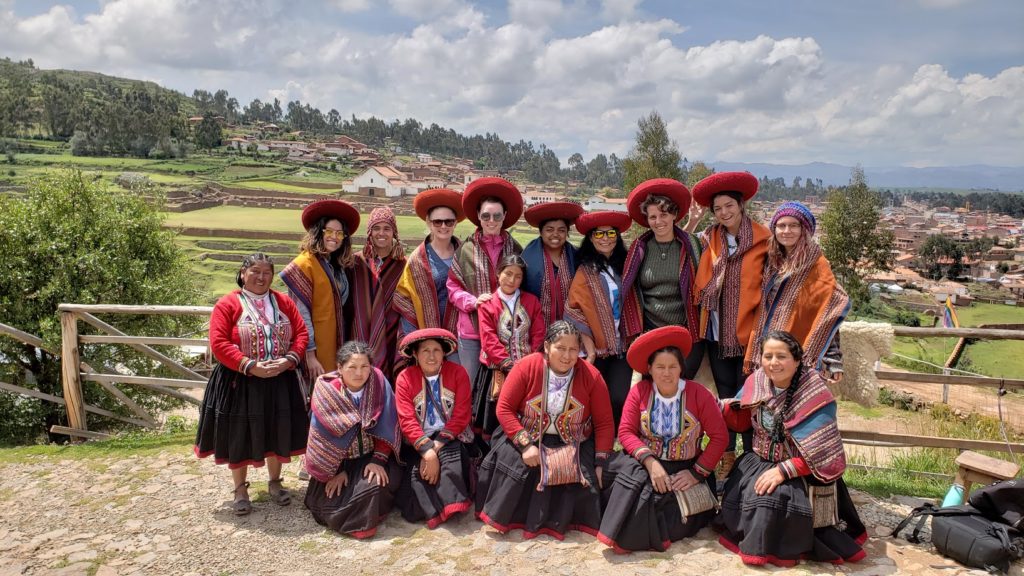 Placement Process
1) Within 1 week of receipt of the acceptance email, we will ask for your signed and initial Terms & Conditions agreement and your 1st Program Fee payment of $1,000 to secure your placement, as space is limited. Note: This deposit is not an extra fee, it will be deducted from your total Program Fee. This deposit is not refundable except under extreme circumstances.
2) At this stage we begin working on your customized internship placement. This involves a lot of on the ground coordination and can take as little as one week or up to several months. We make best efforts to arrange the closest fitting internship based on your application. Scroll down to read more about some of the internship ideas available.
3) Make equal monthly, weekly or biweekly Program Fee payments until the month before departure
4) Make Final Program Fee Payment (Remaining Balance) due 2 months prior to departure.
5) We will need your supporting documents as described in your applicant portal.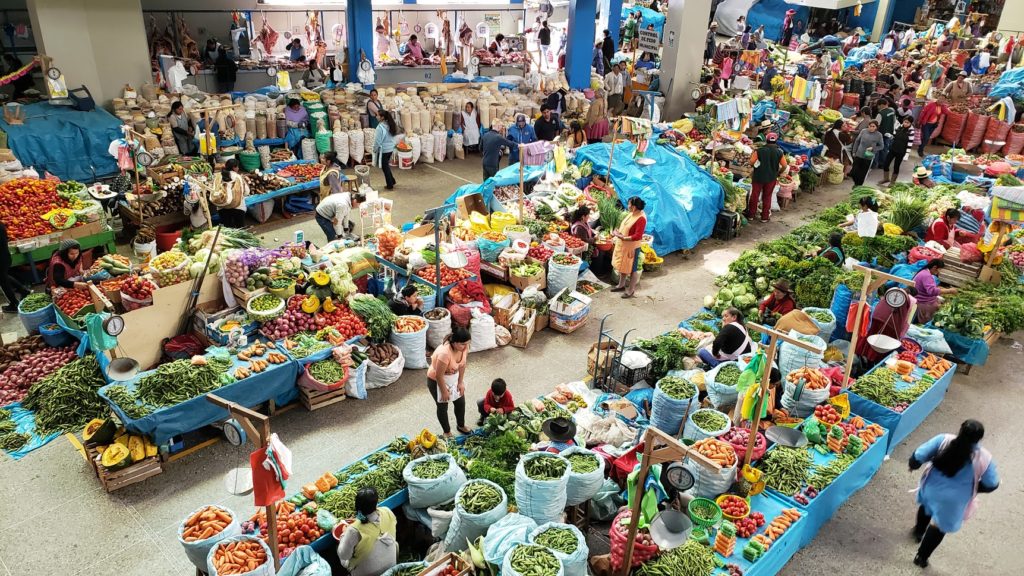 Internships in Peru: Potential Projects
There are many ways you can contribute while gaining valuable experience through your internship in Peru. The table below includes a few project areas you could focus on. A list of some of the previously defined roles are also available here. If you have questions about whether this program is right for you, please don't hesitate to email us at intern@LinguisticHorizons.com.
Additionally, you may join our Facebook Group to ask questions directly and interact with Linguistic Horizons, current, past and potential participants!
Internships in Peru
Suggested Majors
Project Areas
Agriculture, Plant Biology, Ecology, Environmental Horticulture, Sustainable Agriculture & Food Systems, Nutrition, Alternative Medicine

Local organic farming analysis and improvement
Improvements of local community green spaces
Pasture farming and irrigation systems
Sustainable Agriculture
Identification and analysis of native plants & their contribution to the local ecosystem
Medicinal Plants/ Herbalism. Plant identification
Reforestation and ecological projects

Architecture, Design, Civil Engineering, Landscape Architecture, Sustainable Environmental Design, Archaeology

Design, planning & construction
Construction of facilities for community members (churches, schools, clinics, homes, etc.)
Eco-friendly design
Construction with adobe
Community and establishment design
Community analysis & solution planning proposal

Business, Entrepreneurship, Community Development, Computer Science, Social Entrepreneurship, Marketing, International Business, Management, Information Technology (IT), Spanish, Public Policy

Community based business creation
Marketing, SEO & Sustainable business strategy development and implementation
Startup business and strategy planning
Consulting for local businesses
Market Analysis & Research
Fundraising strategy planning for NGOs and community organizations
Social media strategy & content
Website creation for small businesses, NGOs or community organizations

Education, Anthropology, Communications, Special Education, Sociology, Psychology, Anthropology, Spanish, Human Development, Mental Health, English

Educational presentations
Working with kids
Psychology/ therapy for community members – often parents or couples who face hardships
Conducting an assessment of special needs individuals living in the rural communities
Developing methods for overcoming cultural barriers to assist community members
Training and educating special needs community members
Skills training for community members
Teaching English or another foreign language in a school or community setting
Community field teaching
Workshop implementation

Environmental Awareness & Conservation, Environmental Studies, Botany, Biology, Ecological Management & Restoration

Sustainable agriculture
Teaching kids
Renewable energy
High Andean Community resource improvement
Ecosystem evaluation
Reforestation programs
Species database
Alternative tourism impact on land

Fashion Design, Women's Studies, Textiles & Clothing

Design proposals
Local fashion designer apprenticeship
Analysis and prevalence of traditional women weavers
Natural dying & weaving
Andean textile traditions

Global Health, Alternative Medicine, Public Health, Nursing, Pre-Med, Medical, Nutrition, Physical Therapy, Kinesiology, Psychology

Health conditions of the local community
Researching health benefits of Andean foods and plants
Working in community clinics
Andean Power Foods integration with indigenous community diet
Global Public Health
Medicinal plant uses & treatments
Health education for community
Improving the quality of life for local populations in the health arena
Medicine & treatment in areas of limited access to healthcare
Infection Prevention
Physical Therapy for special needs patients
Physical Therapy for all types of patients
Psychotherapy for special needs patients

Public Relations, Visual Arts, Communications, Journalism, Cinematography, Theater Arts, Film Studies, Photography, Web Design, Graphic Design, Journalism, Spanish, History

Promotional and education video & multimedia production
Short film &/or documentary creation
Promotional & education graphic design
Blog contributions
Photographic essays
Web page design & programming
Merchandising graphic design & print

Social Studies, Sociology, Anthropology, Archaeology, History, Latin American Studies, Spanish, Women's Studies, Community & Regional Development

Social Development
High Andean community population analysis
Cultural heritage preservation
Cultural landscape analysis
Traditional knowledge research
Research & documentation of current and past situations of the Sacred Valley

Sustainable & Responsible Tourism, Museum Studies, Hospitality & Tourism Management, Spanish, Recreation, Kinesiology

Training in responsible and sustainable tourism guidelines
Current local problem analysis & new perspectives