Summer Internships in A Coruña, Spain
Our Internship in Spain program allows you to gain international internship experience while simultaneously improving your Spanish through true immersion! Earn up to 12 semester credits in one summer!
Apply Early for Summer 2024!
"This is a once in a life-time kind of program. The internship placements felt very personal and cultivated toward my professional goals. Nicole is always extremely friendly, conscientious, and quick to respond to emails/concerns/questions. I stayed in Spain and I can say that my Spanish vastly improved, especially because of the emphasis Nicole put on speaking Spanish the whole time. As awesome as the internship placement was, I also felt like there were lots of opportunities for weekend trips and to make friends with locals. I'd highly recommend for people interested in cultural immersion."

Amelia Wyatt, Duke University student
Program Overview
The Summer Internships in Spain program provides a unique opportunity to live, and gain professional experience, in the beautiful coastal city of La Coruña, Spain! You'll be fully immersed in the Spanish language and culture as you'll both live and intern with Spanish speakers.
We place you in an internship relevant to your learning objectives. All interns earn academic credit for their internships and a Spanish language course.
You may stay for 5 or 10 week over the Summer. Internships are usually Monday-Friday in the morning hours and Spanish classes are given Monday-Wednesday in the afternoons.
Why La Coruña? La Coruña is a breathtaking coastal city in the lush region of Galicia offering beautiful beaches, delicious tapas bars, fresh seafood, and great nightlife! It's also one of the best cities in Spain to learn Spanish as it allows for complete immersion in the Spanish language. Beyond our group, it's very unlikely that you'll run into other Americans or native English speakers. In more touristy Spanish cities, there are many English speakers which can make learning Spanish more difficult. If you're looking for the best place to improve your Spanish while enjoying lively Spanish life, on a budget, La Coruña is the city to choose. Don't take it from us, read about what our former students say about our Summer Internships in Spain: Nathalie from UCLA, Hans from Loyola Marymount, Anna from University of Montana, Christina from BIOLA, Adrian from GVSU, Cecilia from Ohio University
Internship Fields
We have a variety of Summer Internships in Spain. For each applicant, we conduct a customized internship search to arrange the most relevant internship placement possible. To give you an idea, a partial list of the available opportunities is available here. If you don't see an internship of interest listed, contact us; and, we will let you know if we can arrange a relevant role.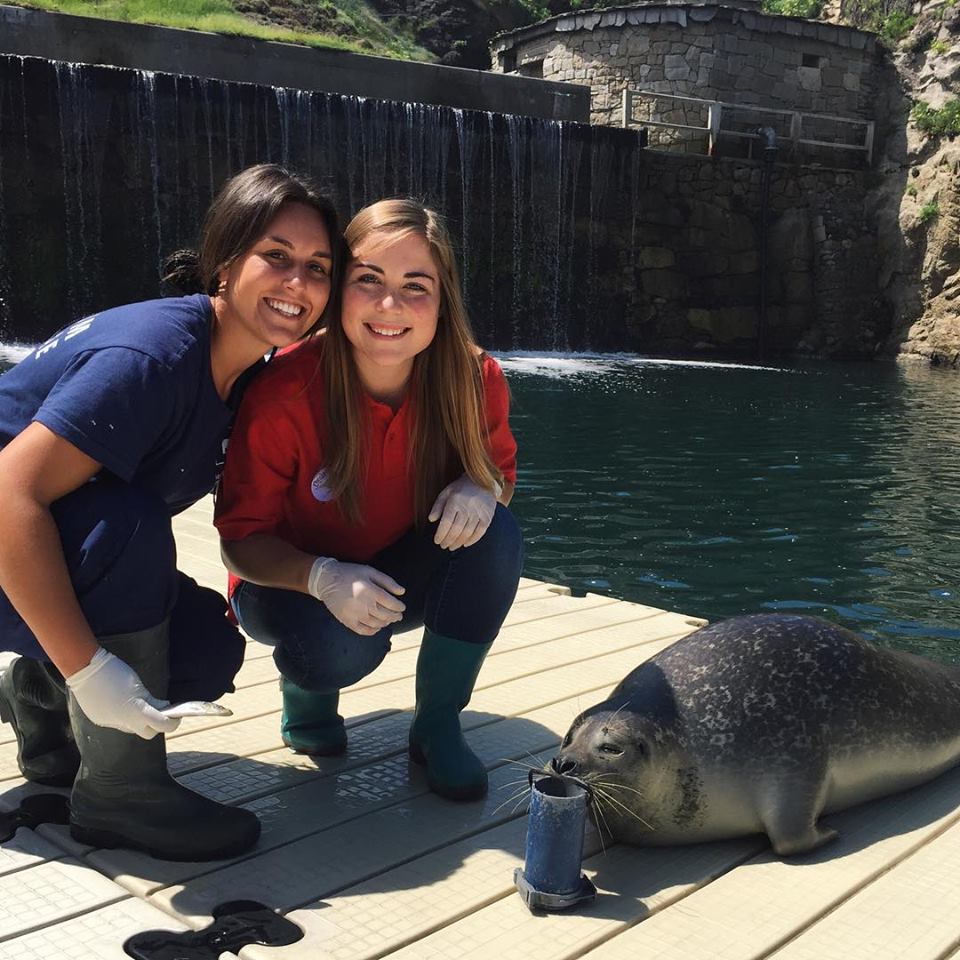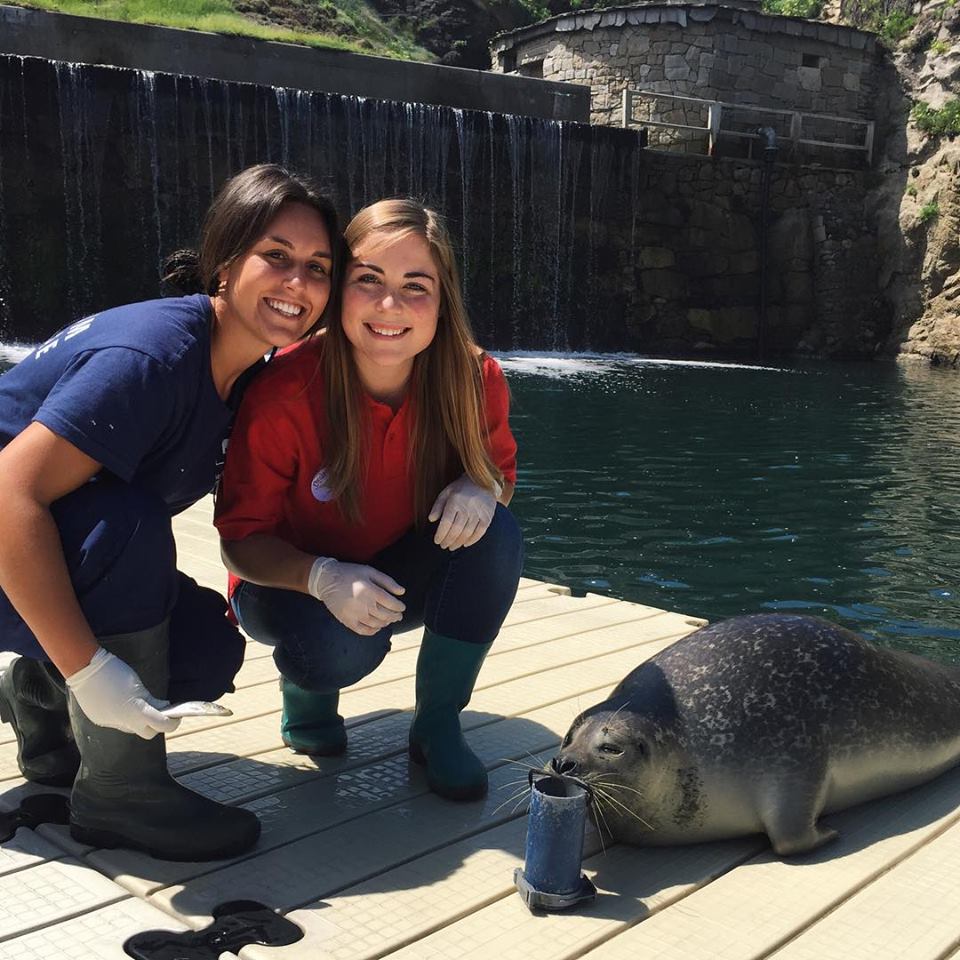 Program Dates & Fees
Program Fee: $4,495* (5 weeks) or $7,895* (10 weeks)
Program Dates: We run two back to back 5 week long sessions. You may enroll in one or both sessions for a 5 or 10 week total stay.
Session 1 – 5 weeks:  June 9-July 13, 2024*
Session 2 – 5 weeks::  July 14-August 17, 2024*
Sessions 1 & 2 – 10 weeks: June 9-August 17, 2024*
Program Format Options:
Enroll in session 1 or 2 for a 5 week stay. Simultaneously study Spanish in the afternoons and intern in the mornings. Internship (3 credits) + Spanish course (3 credits). Total units: 6 semester credits.
Enroll in Session 1 and 2 for a 10 week stay. Simultaneously study Spanish in the afternoons and intern in the mornings. Internship (6 credits) + two Spanish courses (6 credits). Total units: 12 semester credits.
Enroll in Session 1 and 2 for a 10 week stay. During the first session, focus on improving your Spanish by enrolling in two Spanish courses (6 credits). Then, start your internship in the second session. During second session, you'll intern in the mornings (3 credits) and take one Spanish course (3 credits) in the evenings. Total units: 12 semester credits.
Note: Program dates are subject to change. Do not purchase your airline tickets until you have been formally accepted into the program and program dates have been confirmed. *Upon request you may arrive early or depart late according to availability.* Price is also subject to change based on currency fluctuations.
Course Options
Spanish (all levels)
Internship (a wide variety of fields available – must have at least lower intermediate/conversational Spanish skills to qualify for the internship)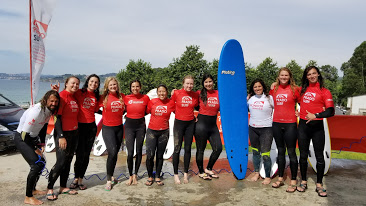 Program Fee Includes
Tuition & transcripts (6-12 semester credits = 9-18 quarter units = 12-24 ECTS depending on Program Option chosen)
Internship placement, guidance & performance evaluation

Housing with Spanish speakers

International medical & accident insurance

Day trip excursions (e.g. Santiago de Compostela, Islas Cies, etc.)

Planned Cultural Activities

24/7 local emergency contact

Local Program Director support
Welcome Orientation
Pre-departure support & travel tips
Certificate of course and/or internship completion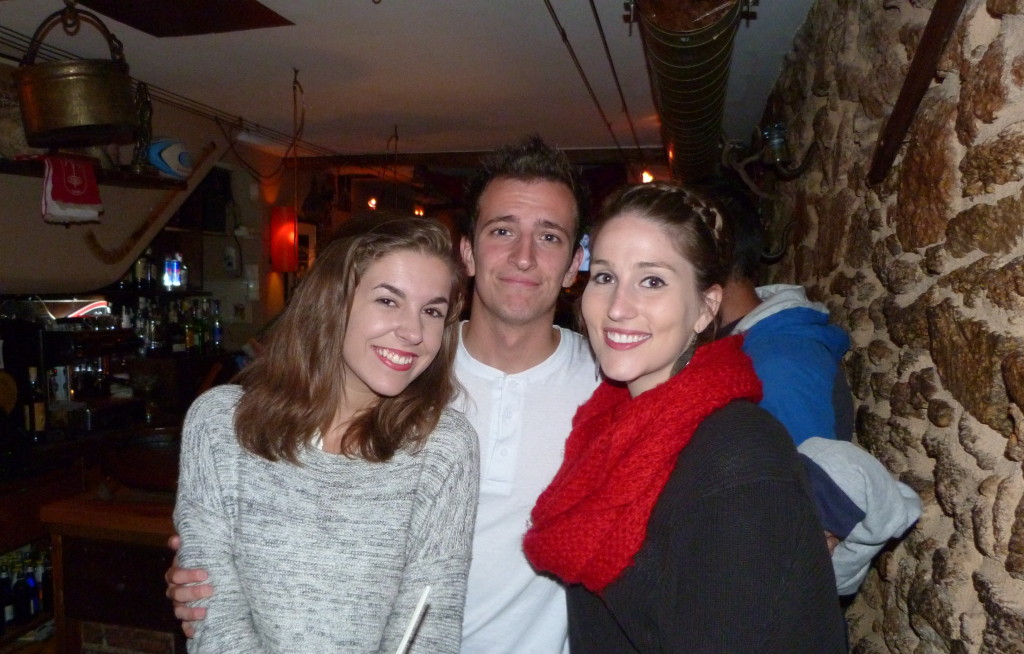 Program Fee Does Not Include
Airfare – student flight deals are available here
Transportation to/from class/internship bus fare info here

Transportation to/from the airport (may take taxi or bus)

Meals (Meal Plan may be purchased separately)
(Optional) Extended Stay: You may prolong your stay by arriving early or staying longer for an additional fee.
(Optional) Travel & Trip-Cancellation insurance
(Optional) Add-on weekend trips
Requirements
Age: 18+ (Exceptions may be made on a case by case basis. Please email info@LinguisticHorizons.com if you are under 18.)
Must have at least low-intermediate (Level B1) Spanish to start the internship. Students who are close, may do the 10 week program, spending the first 5 weeks studying Spanish. Beginners, may opt for our study Spanish program

.

You must have a valid passport for at least 3 months beyond the planned period of stay to travel to Spain. You also must have a return airline ticket. United States Citizens do not require a visa for stays of less than 90 days. For more important details visit: Spain and Andorra Country Specific Information. It is the responsibility of participants to obtain the correct travel documents.
Must complete the application process below.
Airfare: Participants are responsible for making their own flight arrangements. We recommend you plan to arrive 1-2 days before the program start date to allow time to settle in and adjust to the time change. Note: In the unlikely event the program is cancelled, Linguistic Horizons does not accept responsibility for any airfare cancellation fees incurred.
*U.S. Citizens: If you do not have a valid passport already, you must apply for one or renew your old U.S. Passport. This can take up to 3 months for processing and delivery; although, for an additional fee you can request an expedited passport. More info here.
*For citizens of other countries, you should check with your local Spanish Consulate to determine if you are required to obtain a visa. Be sure to allow ample time for visa processing if needed.
Application Process
By the application deadline, complete the application process as described here.
Placement Process
Within 1 week of acceptance into the program, you will be asked to sign our

terms and conditions

outlining our agreement with you. If you need extra time to decide, please let us know.

To guarantee your place in the program, you must submit a $1,000 deposit. This deposit is refundable only as described in our terms and conditions. The due date will be specified in your applicant portal. Note: This deposit is not an extra fee, it will be deducted from your total Program Fee. This deposit is not refundable except under extreme circumstances.
We will begin working on finalizing the details of your internship placement at this stage. Your placement will be in one of your fields of interest and we will do our best to make the internship placement as close to your desired role as we can. Once we have the complete internship description, we will email it to you.
Program Fee Payments & Participant Supporting Documents
After the deposit has been received, a new section titled "Participant Supporting Documents" will appear to be completed. We will also ask that you choose a program fee plan. Several options are outlined below. Keep in mind that the total program fee is due in full by April 1st unless alternative payment plan arrangements have been requested and approved.
Program Fee Payment Plan Options
Please click here for methods of payment. We are happy to work with you to design a payment plan that works for you. Here are some pre-designed options.
Option 1: Pay the Program Fee in full upon acceptance into the program.
Option 2: Choose to make equal monthly, biweekly or weekly Program Fee Payments. With the final payment due April 1.
Option 3: Make three equal monthly payments towards the program fee due February 1, March 1 and April 1
Option 4: Email us info@linguistichorizons.com and propose a customized alternative payment plan that works for your budget.