Affiliations
The Forum on Education Abroad
The Forum on Education Abroad develops and disseminates comprehensive standards of good practice, resources and training, advocates for education abroad and its value, and engages the field in critical dialogue to benefit students. The Forum is recognized by the U.S. Department of Justice and the Federal Trade Commission as the Standards Development Organization for Education Abroad.
As an organization committed to improving education abroad, Linguistic Horizons is a member of the Forum on Education Abroad.
Generation Study Abroad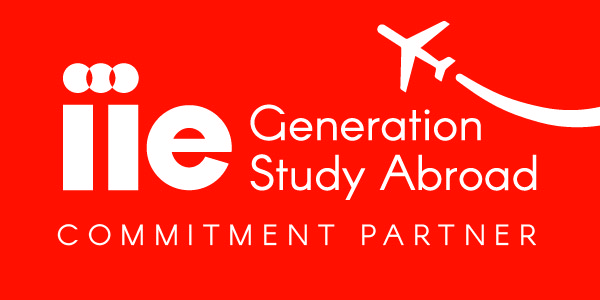 Generation Study Abroad is an initiative, launched in 2014, of the Institute of International Education (IIE), to mobilize resources and commitments with the goal of doubling and diversifying the number of U.S. students studying abroad by the end of the decade. Linguistic Horizons joined Generation Study Abroad as a commitment partner in 2014.
Universidade Da Coruña
Our study abroad and internship programs in Spain are run in partnership with the Spanish university, Universidade Da Coruña (UDC). The UDC is accredited by the Spanish Ministry of Education. Students who participate in our Summer Study Spanish, Summer Internship and Study Spanish or Semester in Spain programs will earn an official transcript from the UDC.
Awards
2018: Go Overseas Community Awards: 1st place for Top Internship Abroad Provider in the "Fun" category
References & Ratings
Linguistic Horizons has been publicly reviewed on the following third party websites: GoOverseas, Abroad101.com, StudyAbroad.com, and Facebook. We invite you to read our reviews. Additionally, some our alumni have written about their experiences in more detail on our website here.