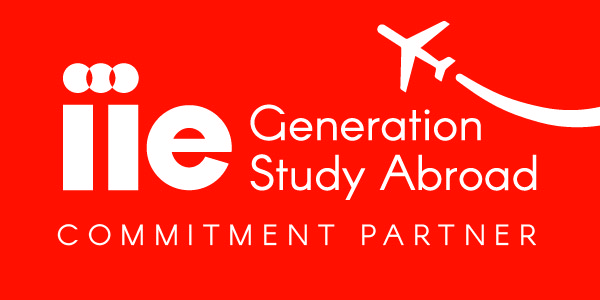 Linguistic Horizons Joins Institute of International Education Coalition to Double Number of Students Who Study Abroad by End of Decade
Linguistic Horizons Strives to Send at Least 25% More Students Abroad Each Year
Valencia, California, May 20, 2014— Linguistic Horizons (LH) has pledged to join the Institute of International Education (IIE)'s Generation Study Abroad initiative to double the number of American students who study abroad by the end of the decade. The initiative is also focusing on increasing the diversity of the students who study abroad, ensuring quality, and removing barriers to participation. LH has committed to increasing the number of students sent abroad by at least 25% annually over the next five years.
By the end of the decade, LH will at least triple the number of students sent abroad. LH is a new organization with plans for consistent growth. At present, LH offers one Spanish immersion program in La Coruña, Spain. By summer 2015, LH expects to at least double the number of students in this program and add one new program. In 2016, 2017, and 2018, LH projects at least a 25% annual increase in number of students sent abroad. By 2019, LH will offer at least 3 different programs with increased annual enrollment year over year.
Linguistic Horizons is committed to keeping program fees affordable for students. When students demonstrate financial need, LH will assist with finding ways to fund their time abroad. LH will offer all participants program fee discounts for each student they refer to participate in LH programs. By 2016, LH will also establish a fundraising program through which LH will proactively seek sponsors to help send students with financial need abroad.
Two months after the official launch of Generation Study Abroad, the Institute of International Education has announced significant progress in advancing the major goals of the initiative. IIE's Generation Study Abroad initiative now has over 300 commitment partners — double the number who had signed on by the March launch date. The 150 new partners who have committed to specific, actionable goals to increase the number of U.S. students studying abroad include colleges and universities of all sizes and types across the country, as well as study abroad organizations, foreign governments, and associations. Noteworthy commitments to action in this round include new scholarships and financial assistance to help students pay for study abroad, and new initiatives to reach out to underserved groups and increase the diversity of the student population that goes abroad.
A total of 308 partners have joined Generation Study Abroad to date. They include: 241 U.S. colleges and universities from 46 states; 9 non-U.S. institutions; 13 education associations; 34 study abroad organizations; 11 U.S. and foreign government entities, including the U.S. Department of State, Bureau of Educational and Cultural Affairs. Recognizing the importance of an internationally focused workforce, IIE is also actively seeking the participation of corporations and the business community.
Nicole Berry, Founder of Linguistic Horizons said, "I wholeheartedly believe in the positive impact study abroad has on the students who choose to make this learning experience part of their college career. There is simply no substitute for living in another country when it comes to understanding foreign culture and effective language learning. Experience abroad can be crucial to preparing students for success in today's increasingly global economy. This is why I have chosen to dedicate myself to helping more students go abroad."
At Linguistic Horizons, we emphasize the importance of global awareness. We believe that a study or internship abroad experience, particularly in destinations less traveled by US citizens, will give student's a more open perspective of the world and an edge to entering the post-collegiate job market.
"Globalization has changed the way the world works, and employers are increasingly looking for workers who have international skills and expertise," says Dr. Allan Goodman, President of IIE. "Studying abroad must be viewed as an essential component of a college degree and critical to preparing future leaders."
IIE is launching Generation Study Abroad because the number and proportion of today's students who graduate with an educational experience abroad is far too low. Currently, fewer than 10 percent of all U.S. college students study abroad at some point in their academic career. According to the Open Doors Report on International and Educational Exchange released by IIE last November with support from the U.S. Department of State's Bureau of Educational and Cultural Affairs, 295,000 students studied abroad in 2011/12 in credit-bearing and non-credit programs. Generation Study Abroad aims to grow participation in study abroad so that the annual total reported will reach 600,000 by the end of the decade.
With 2.6 million students graduating with associates or baccalaureate degrees each year, it is clear that major segments of America's young people are not getting the international experience they will need to advance their careers and participate in the global economy, or to work together across borders to address global issues. Commitment partners are working to ensure that students from all backgrounds and in all fields of study have the opportunity to gain this important experience.
Generation Study Abroad will engage educators at all levels and stakeholders in the public and private sectors to drive meaningful, innovative action to increase the number of U.S. students who have the opportunity to gain international experience through academic study abroad programs, as well as internships, service learning and non-credit educational experiences. Building on its nearly 100-year commitment to study abroad, IIE has committed $2 million of its own funds to this initiative over the next 5 years.
For more information on IIE's Generation Study Abroad initiative, and a complete list of commitment partners, go to: www.iie.org/generationstudyabroad.
For more information on Linguistic Horizons, visit: www.LinguisticHorizons.com
# # #