Meet Sophia Thompson from Montana! This Winter Break, Sophia will be joining our Nutrition and Natural Medicine Program in Peru. We look forward to welcoming her in the Sacred Valley of the Incas! Get to know her in this inteview!
Tell us more about you:
I am a Nursing student at Montana State University with a minor in Global Health. I love to sing and SCUBA dive. I am originally from San Juan, Puerto Rico. I love to travel and I am passionate in learning more about Infectious Diseases for my nursing career.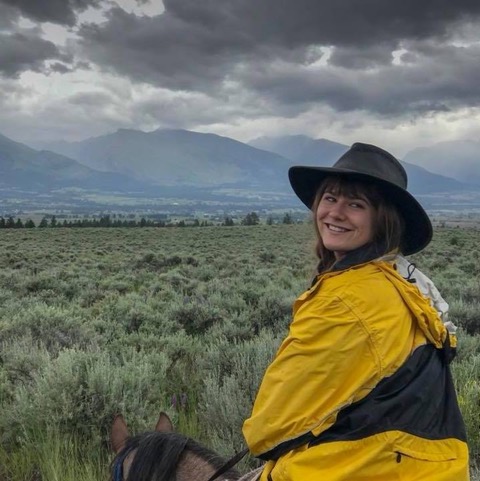 What is your main motivation for participating in the program?
I absolutely love traveling. I have never been to South America and I thought that doing a program that would take me somewhere I have never been and teaches me skills that I could use on my future patients as a nurse is very rewarding!
What organizations are you involved in on campus?
I run the only nursing club on campus, MSNA. I am also involved in Chorale and Montanans, auditioned-based choirs on campus. I am also a Microbiology: Infectious Disease tutor on campus! I do research with the College of Nursing trying to answer questions such as: "How do Latinx community members view their access to mental health care?"
What are some of the places/things on your bucket list?
Some things on my bucket list are to go and travel to Thailand, work in an Infectious Disease ward or an ER floor and to go visit Poland and see the history of WWII.
What are your future career goals?
In the future, I hope to become like my aunt and become a multi-experienced Nurse Practitioner in Psychiatry, Infectious Disease and ICU/ER. I hope to work many many years as a nurse.
What motivated you to choose Peru?
I chose to go to Peru because I love the culture and history of Peru. Going to ancient lands and having the opportunity to stay in the Sacred Valley of the Incas is very rewarding. Learning different forms of healing through certified healers in a beautiful land is also something I am very much looking forward to.
What is your favorite quote?
"Unable to perceive the shape of you, I find you all around me. Your presence fills my eyes, your Love, it humbles my heart, for you are everywhere"

Rumi
What is your proudest accomplishment?
Becoming so involved in the College of Nursing, through being President of MSNA or doing research. I also am very proud of receiving placement on the President's List for getting a 4.0 GPA for the past 3 semesters in college.