Alumni Interview
Shalaya Yazdi is a Pre-Health student at Saint Mary's College of California in Moraga, California, USA. She graduated with a BS in Experimental Neuropsychology in 2012. Currently, she is 26 years old and has returned to school to complete pre-health courses. After Shalaya interned through Linguistic Horizons in Peru, she decided to pursue her MPH degree with a Global Health Concentration. After, she plans to apply to medical schools.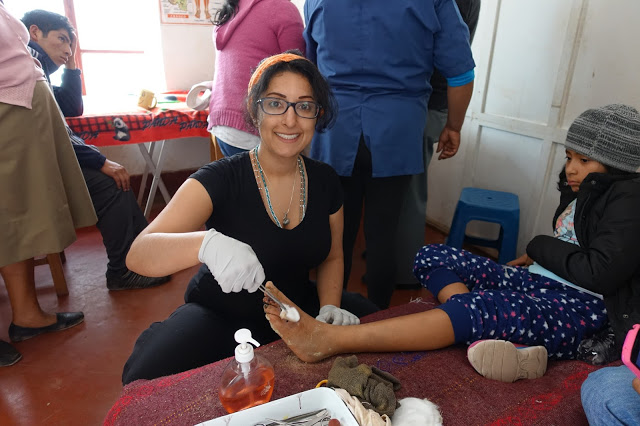 What is your favorite memory from your time abroad? My favorite memory from my time abroad was spending time with the patients and getting to know them. I met a mayor's daughter, a store keeper, many parents who rushed their children in to see Dr. Mariano. It was an honor to meet and interact with such kindhearted people. I learned so much about natural Andean medicine during my 3 week internship. My Spanish skills improved; so, it was easier for me to communicate with locals by the end of the internship. Visiting local sites, especially Machu Picchu, was one of my favorite experiences. I always wanted to visit Peru "someday." Thanks to Nicole and her amazing internship program, I was able to make that happen.
What advice would you give future Linguistic Horizons students? My advice would be to explore the local area as much as possible during your time off. We would visit any and all local ruins and were able to learn even more about Peru than we had imagined. When making your schedule, give yourself a few days to immerse yourself in the culture. It's an experience you will never forget.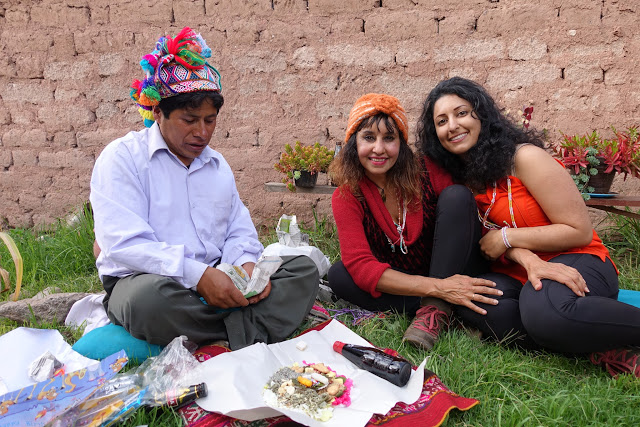 How did your experience abroad impact your life? I have traveled before, and for weeks at a time on my own. But I've never been able to actually make a difference in the community until this opportunity came along. It's one thing to travel and experience different cultures, but it's another thing to actually interact with people on a personal level like working in the natural Andean medicine clinic. The doctor and his family taught me so much, and honestly feel like a second family for me. I hope to go back someday and just visit the people who were so kind and welcoming to us.
What was your internship experience like? My overall internship experience was amazing. I was able to learn so much from Dr. Mariano and his family. It made such an impact in my life that I now want to pursue a MPH with a Global Health Concentration and continue similar experiences in my future. This was truly a life changing and inspirational journey for me.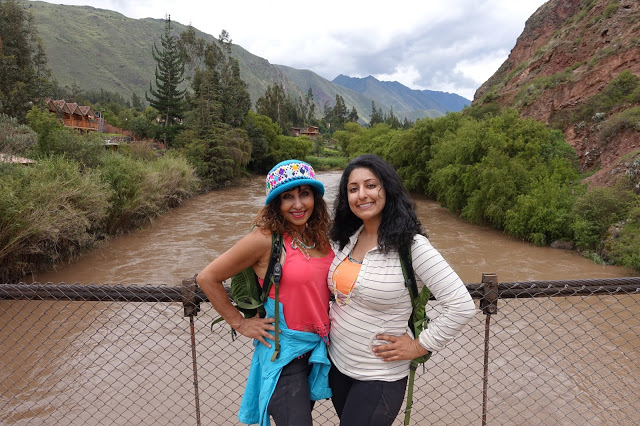 How was your Spanish when you started the program versus when you left? My Spanish skills improved so much during the immersion. Dr. Mariano was very patient and would explain things I didn't understand. So, I learned a lot of Spanish medical terminology. Going out to restaurants and traveling within the Cusco region also provided me with ample opportunity to improve my Spanish.
What was the highlight of your trip? It was fun traveling with my mom. We were able to visit local sites, especially Machu Picchu, which was one of my favorite experiences. Being able to talk with locals and get to know them, seeing how the clinic functioned, learning natural Andean medicine, Peruvian customs, all were the highlights of my trip.
Anything else you'd like to share? I am very glad I saw this poster hanging up at SMC and called Nicole. This was one of the best experiences of my life.
Request more info about opportunities to go abroad!
Read more alumni interviews!