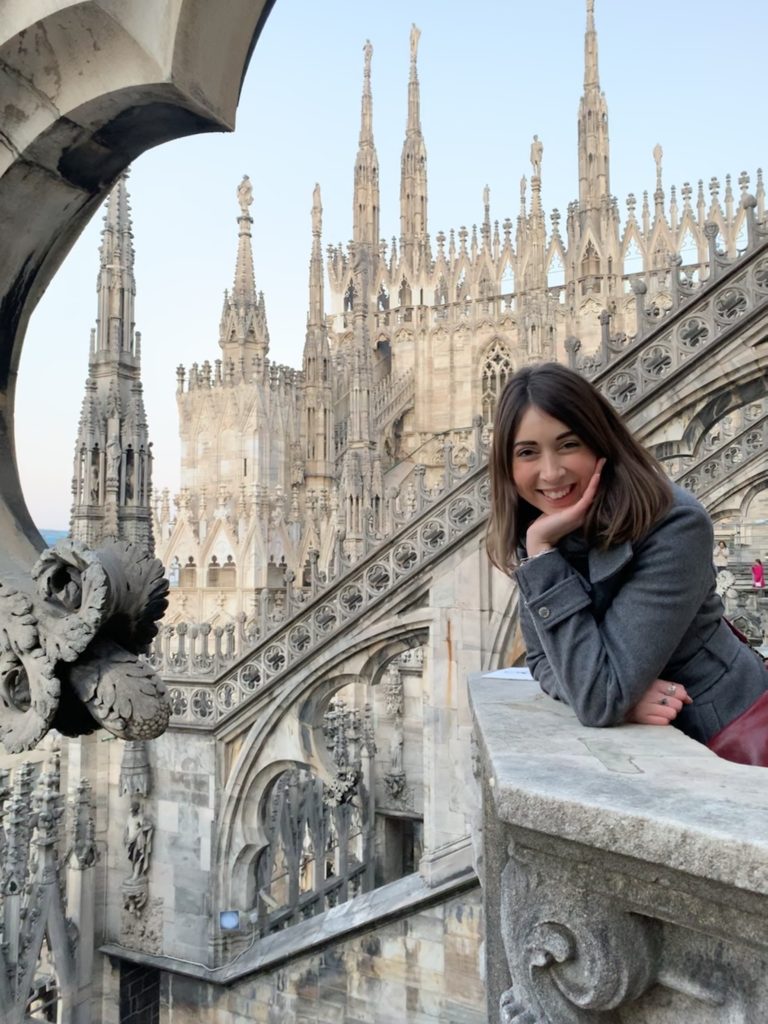 Meet Ambra Baron from Vernazza, Cinque Terre, Italy! This summer, Ambra will be interning through Linguistic Horizons in Germany!
Tell us more about you:
Hello everyone! My name is Ambra. I am an international student from Italy. I am currently pursuing a bachelor's degree at San Diego State University. My major is International Business with an emphasis on German and Western Europe. I am from a really small village called Vernazza that has only 300 residents. Despite its small size, it is well-known worldwide. In my spare time, I like to be in nature. I love hiking and taking photos. I have two beautiful labs, Taylor & Maggie. They are my besties.
What is your main motivation for participating in the program?
My motivation for interning in Germany is mainly driven by the need to improve my language skills. Even though I might not be able to use it that much in a work setting, I am still looking forward to improving my colloquial skills. I would love to feel more confident and just start talking without worrying too much about mistakes and grammar. I am hoping to gain some valuable experience that specifically relates to International business, since that is what is still missing from my resume. Currently, I am thinking about doing a master program in Germany after my graduation. Therefore, interning in Germany will give me the opportunity to experience the German culture before I make such a big decision. I am curious to find out how it feels to live and work in Germany.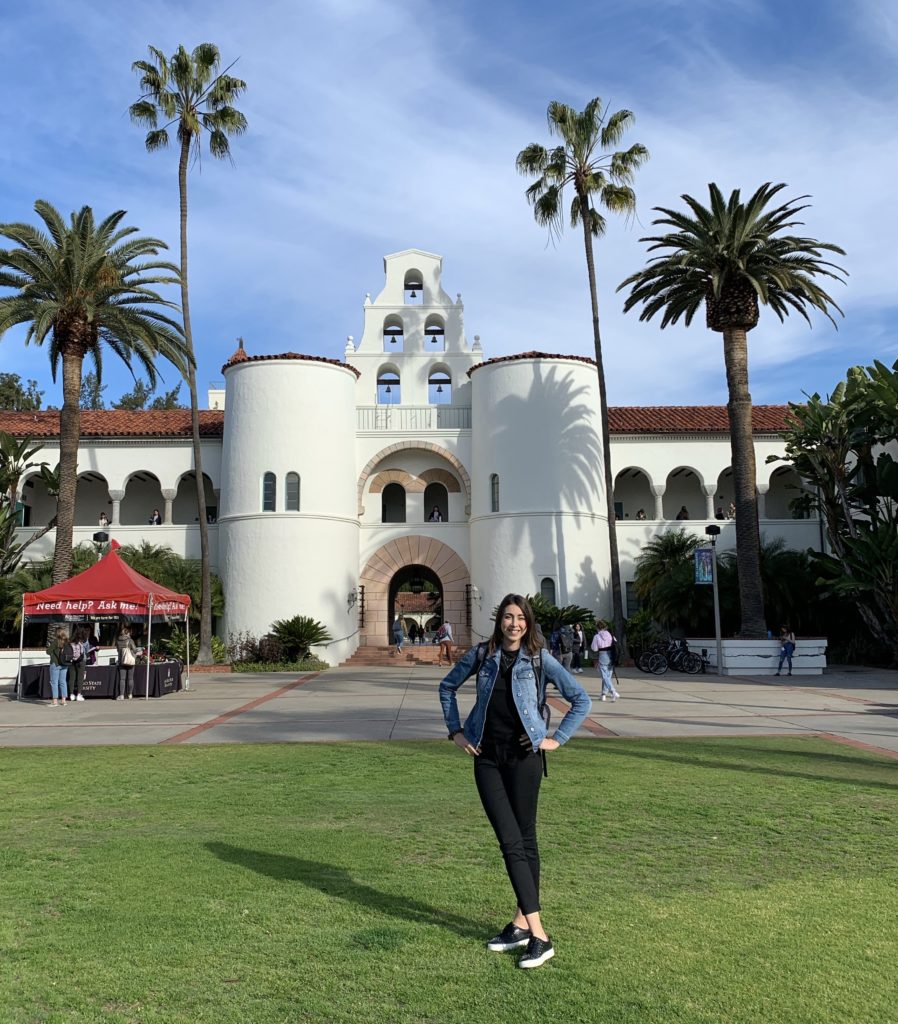 What organizations are you involved in on campus?
I am currently part of the International Business Society; and, I have also joined the Aztec Mentor Program.
What are some of the places/things on your bucket list?
The number one place on my bucket list so far is Iceland. I have been wanting to go there since high school. I can't wait to see all those beautiful landscapes and the northern lights. Then, I would love to go do a backpacking trip in South America. I have a couple of friends there who I can't wait to visit!
What are your future career goals?
After my graduation, I am probably going to work for a year or so and then start graduate school. I am thinking about getting an MBA, perhaps in Germany. However, I still don't know what I want to focus on exactly. Right now, I have management and business analytics in mind.
What is your favorite quote?
"It always seems impossible until it's done." -Nelson Mandela
What is your proudest accomplishment?
Having got this far is my biggest accomplishment. I don't have many friends that I grew up with that can really identify with me and the choices that I have made to get to this point. I am really proud of myself. There were times when I doubted my capabilities and thought that I wasn't going to able to make it this far. But here I am, one year away from my graduation and about to go to Germany!!!
---
In addition to our Internship in Europe program, Linguistic Horizons offers a variety of authentic experiences abroad. Learn more about our study abroad and international internship programs!